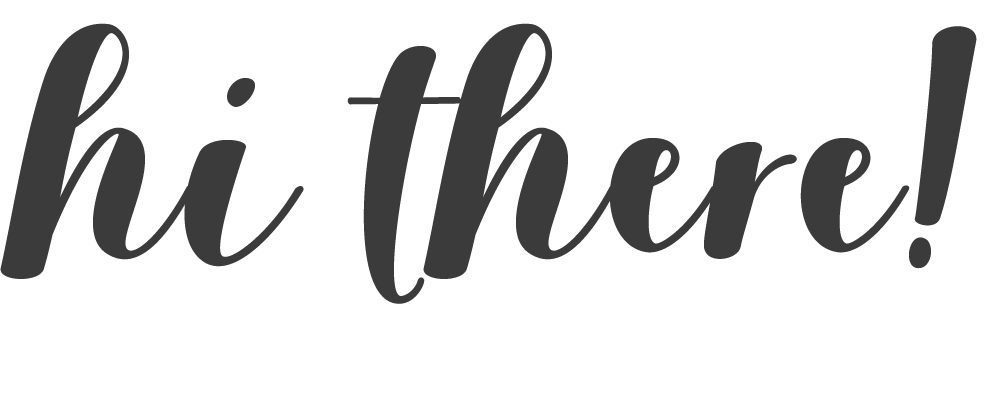 Hi, I'm Rachael Rose!
she/her
I'm a sex-positive, inclusive, pleasure-focused Certified Sex & Relationship Coach and educator, and I want to help you have the sex life and relationships that work for you. I love what I do. There's no judgement. No shame. No -isms.
No matter who you are, you deserves to experience sex and love in ways that work for you. 
That explains what I do, but who I am is a chronically ill and invisibly disabled, queer/bisexual, polyamorous, neurodivergent, cis woman. I spent the first twenty years of my life able-bodied, and the last decade learning to navigate multiple chronic illnesses, especially Indolent Systemic Mastocytosis (a rare Mast Cell Disease), and the countless ways they impact my life.
I was working in a less-than-fulfilling job as a graphic designer in corporate America and trying to figure out how to dive deeper into my interest in sexuality and sex education when created Hedonish.com. I was quickly learning how hard it was to find people or healthcare providers who understood what I was going through and took my concerns seriously. I felt alone and overwhelmed, and I didn't know how to feel less "broken" and betrayed by my body. That's when I decided I wanted Hedonish to be the resource I'd been searching for.
When my chronic illness eventually made working in an office an impossibility, I saw it as an opportunity to pursue my passions. I pivoted to focus on my career as a Sex & Relationship Coach and Educator while I continued offering sex-positive graphic design through my small design studio, Genetic Lemon Creative Studio.
Shortly after, I co-created Glittergasm Events, a Philadelphia-based event company that hosts monthly inclusive and accessible sex-positive play parties for the queer community. Glittergasm Events is divided into different areas that allow for different types of activities, creating an environment where healthy explorations of sexuality are encouraged while also making space for those who wish to participate in community events but who do not want to engage in or see sexual activity.
I've had the opportunity to present about sexuality nationally and internationally and have been featured in media such as Teen Vogue, Bustle, Sexual Health Magazine, Refinery 29, Kinkly, and Huffington Post. I've also had the pleasure of being a guest on several podcasts including The Dildorks, Loving Without Boundaries, Disability after Dark, Sex with Timaree, SDC, and more (check them out on my Press page!) Hedonish.com has been named one of Kinkly's Top 100 Sexuality Blogs list every year since its creation, and I was honored to be Kinkly's Featured Blogger of the Month in July 2019.
As an advocate for disability rights and accessibility, I educate people on chemical and fragrance sensitivities. My work on
fragrance accessibility
has been featured in UCLA's Accessible Spaces Toolkit and I've volunteered my time to help multiple conferences and events craft and fine tune their accessibility policies to be more inclusive of the 30% of the population, myself included, who live with fragrance sensitivities.
I believe that everyone deserves to have the sex life and relationships that work for them—and I want to help you get that.
As a coach, I don't think there's a formula that will work for everyone—you're an individual and all of your identities, experiences, and other aspects of your life have an impact on how you experience sex and show up in your relationships. That's why we'll work collaboratively to discuss what you're looking for and create a coaching experience that's designed specifically to help you reach your goals.
Chronically ill and invisibly disabled folks, fellow ADHD'ers, queers, and non-monogamous folks are my specialties, but I'm here to help anyone looking for healthy relationships full of consent, pleasure, and great communication skills!
OTHER PROJECTS & ENDEAVORS
A quick overview of the other projects and endeavors I'm currently involved in working on:
Hedonish.com Blog
I started my adventure as a sexuality professional by launching Hedonish.com, an educational sexuality blog focused on providing sex-positive, shame-free, and inclusive information on a wide range of topics, with an emphasis on sex toys and navigating chronic illness and sexuality.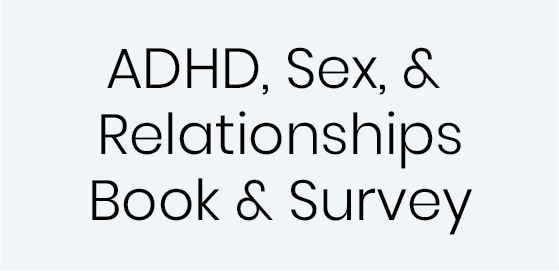 ADHD, Sex, & relationships book [WIP]
Dr. Liz Powell and I are working on the first book on ADHD, sex, and relationships written for and by folks with ADHD.
Genetic Lemon Creative Studio
Before I was a Certified Sex and Relationship Coach, I earned a BFA in Advertising Design/Art Direction and spent nearly 15 years honing my skills as a professional graphic designer. If you're looking for a sex-positive designer, check out my design company, Genetic Lemon. View a selection of my work here or reach out to discuss working together!
Glittergasm Events
Philadelphia-based choose-your-own-adventure style LGBTQ+ play parties. Visit our website to learn more, attend an event* in the Philadelphia area, or contact us about bringing an event to you!
*Please note, all events are on indefinite hiatus until after the pandemic when it's safe. Sign up to attend an event and join our mailing list to be notified when events resume.
Are you available for events or interviews?
Yes! I love opportunities to chat with folks about a wide range of sexuality and relationships topics for articles, podcasts, video recordings, live streaming, event appearances, collaborations, and more. Send me a message below or check out my Press page for more information.
SCHEDULE A FREE CONSULTATION
Ready to make an investment in yourself and your happiness? Schedule a free 30-minute coaching consultation to learn more.